---
DH Solutions
My business is to help you achieve your goals - no matter what business you're in. I have over 20 years of experience in marketing, design, and business development. I'm located in New Mexico, but my clients have come from across the US and Canada. I've designed sites for artists, poets, dancers, and musicians. I've worked with a range of nonprofits, including health agencies, youth programs, art collectives, crisis response, and farmer's markets. I have helped startups, independent contractors, and seasoned small business owners - such as restaurant owners, landscapers, massage therapists, jewelers, consultants, and CPAs. I love helping you find clarity in your mission, write compelling content, and create a website that tells your story with authenticity (and within your budget.) I love to: 1) create user-friendly, customized websites (I can build your site using the Content Manager!), 2) help you level up with a few updates and fresh content 3) writing killer content that visitors respond to and enhances your SEO Let's connect and see if we'd be a good fit for working together!

...
---
Избранные проекты (7)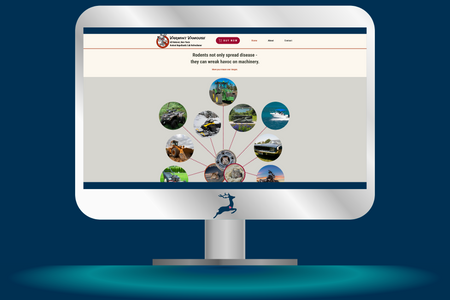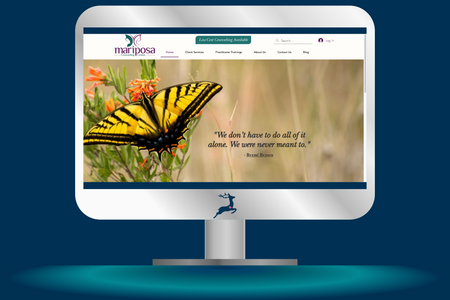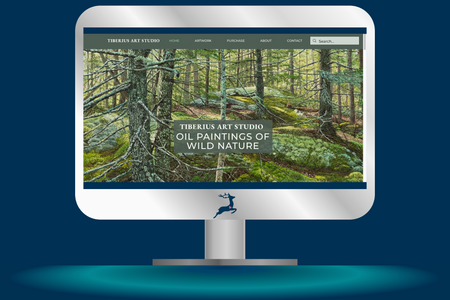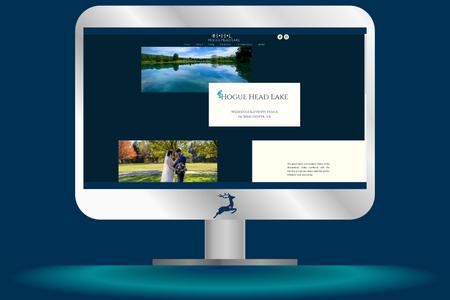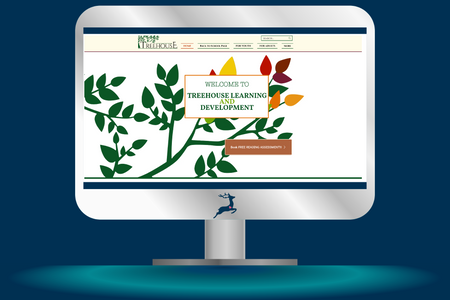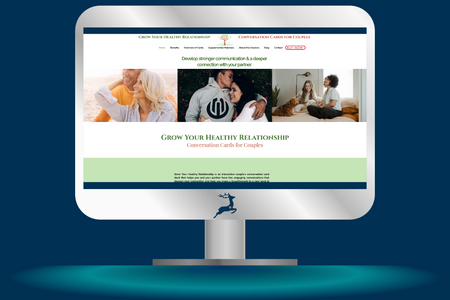 ---
timcampbell66
---
5 окт. 2023 г.
---
Смотреть проект
Professional!!!! I will definitely use DH Solutions again they go above and beyond for there clients. DH Solutions is knowledgeable and helpful.

...
---
darrel985
---
23 сент. 2023 г.
---
Смотреть проект
Designing and launching a website. Service and quality beyond my expectations.

...
You are so kind! THANK YOU! (I really loved working on your site, BTW)

...
---
Marta Barreto
---
27 мая 2023 г.
---
Смотреть проект
Alexis was the best!! Very attentive and professional..

...
---
Sharon Scott
---
11 апр. 2023 г.
---
Смотреть проект
I had a small project for Alexis. Not everyone wants to do those kind of projects. But after short conversation, Alexis completed the project quickly and well. Thank you!

...
Sharon - Thank you so much for this review! I hope we can work together again.

...
---
Matt McWhorter
---
20 мар. 2023 г.
---
Смотреть проект
Ive hired Alexis Brown to update my existing website that was built by someone else, that had many issues. Alexis has made it look like a complete new site. the site now is user friendly and flows very well. she is very organized and you know exactly what is going on at all times great communication, and very talented. Id give her a 5 star reating all day long.

...
Thank you, Matt! I look forward to our on-going partnership.

...
---
studio3665
---
7 мар. 2023 г.
---
Смотреть проект
WIX was recommended to us by a friend who said that WIX would be a good fit for the creative partnership we were looking for. When we first opened the WIX program the word "Partner" caught our attention. We were hoping that a "Partner" would be someone who could establish a cooperative relationship with us. We wanted more control over the website than we had with our former website. We wanted to work with someone who would take the time to understand our wish list and work with us to translate it into a website. And after constructing the website, we wanted someone who could teach us how to maintain it. Alexis Brown, of DHSolutions, exceeded our expectations in all these areas. We are oil painters, not computer specialists. At times it must have been frustrating for Alexis when helping us understand how various devices and procedures could serve the goals of our website. But during this tutoring phase Alexis was patient, kind, and understanding. Furthermore, she was emotionally engaged in our project. She appreciated what excited us about our art and she worked with us to communicate our love of the natural world to prospective buyers. When we couldn't find methods to show some feature of our art, we invented them. For example, we enlarged portions of a segment of our paintings to reveal the texture, an important feature of paintings made with palette knives. The result is a website that has been described by early viewers as easy to navigate, sophisticated without being slick, and beautiful to look at. And it works equally well on both a smart phone and a desk computer. We couldn't be more pleased with our partnership with Alexis and with our new website.

...
Thank you so much for such a beautiful review. It was such a pleasure and honor working with you. I honestly miss looking at the art every day. Please remember I am here any time you have questions or need support.

...
---
Tabitha a.k.a Ms. Taboo
---
3 февр. 2023 г.
---
Смотреть проект
I truly enjoyed working with Alexis. She was fast and efficient. I really like how she quickly jumped on a call with me to discuss my needs and provided great feedback. I will definitely be using her again.

...
---
Dashai Mcclendon
---
21 нояб. 2022 г.
---
Смотреть проект
Alexis was so great. I sent a request last minute for a website to be made for my school project and she quickly responded and was eager to help. This was for a huge grade and I don't think I would have passed if it wasn't for her. My website was completed the same day of me asking her. She was very patient, PROFESSIONAL and her communication was a 10/10. Thank you so much Alexis!!!!!!

...
Thank you, Dashai! And congratulations on your upcoming graduation!

...
---
Lisa Malone
---
11 нояб. 2022 г.
---
Смотреть проект
It was a fabulous experience working with DHSolutions. She was fast and added more value than requested!

...
Thank you so much, Lisa!

...
---
Heidi Sales
---
2 мар. 2022 г.
---
Смотреть проект
Alexis was very knowledgeable and super fast. She helped me with every issue I had and with ones I didn't know I had. I'm very satisfied with her work and professionalism and highly recommend her services!

...
It was a pleasure working with you! I know the new business is going to do great!

...
---
Nicole Slater
---
27 февр. 2022 г.
---
Смотреть проект
I highly recommend Alexis with DHSolutions. I have worked with my Wix website for 8 years and needed some guidance and solutions for my growing business. Alexis was able to uniquely integrate a system that solved a need I couldn't resolve on my own. In fact her exact words were, "I will work on this until we solve this need." She did! I love the new system she created for my business, because it addressed my need, the wants from my students and works seam-less through my existing Wix website account. I am grateful I met Alexis from DHSolutions and will continue using her service.

...
You gave me a fun challenge and I'm so excited we could create a solution. Here's to continued growth and creative expression!

...
---
amanda Trotter
---
5 дек. 2021 г.
I have been amazed and blown off my feet by the work performed by Alexis Brown! Not only is she patient, explanatory, and understanding she is one hell of an intelligent woman! My website went from Zero to 10 stars all the way! She even knows ways to link company names and somehow they end up searched on Google totally amazing! My gratitude for her is unconditional! I recommend her to the most difficult of situations and guarantee she can turn them into magic! Thank you Alexis

...
Amanda, thank you for such a kind review. We had some roadblocks, but you persevere. I know your business is going to take off!

...