---
Karina Strange
Hi! My name is Karina, I'm a web designer with 4+ years experience based in Kyiv, Ukraine. I use trendy and on-trend design styles that will make your site stand out from the rest. I believe that good design should always be accessible, intuitive, and thoughtful. This means that the website should be easy for everyone to use, the content should be organized in a way that doesn't cause confusion or frustration. You can contact me for a free quote or estimate. My prices are always clear and transparent, with no hidden fees or surprise costs added on later down the line.

...
---
Избранные проекты (20)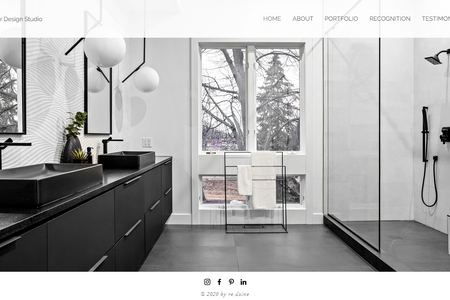 ---
Carlo Schneider
---
14 сент. 2023 г.
---
Смотреть проект
Karina is an outstanding web designer who delivered exceptional work. Her professionalism, creativity, and responsiveness have truly surpassed my expectations. I am genuinely impressed by her understanding of our needs, the results produced, as well as her expertise in SEO. Throughout our collaboration, Karina has worked diligently and efficiently, going above and beyond our agreement by providing several updates that were not initially scheduled. Her ability to adapt quickly and respond to feedback demonstrates her dedication and commitment. Not only does she possess skills, but she also maintains a friendly demeanor and excels in communication, making it a delightful experience to work with her. Furthermore, Karina went the mile by providing me with a user manual for maintaining and updating my website. I wholeheartedly endorse Karina without any hesitation.

...
---
jonord12
---
6 сент. 2023 г.
---
Смотреть проект
Karina has been amazing. The best money spent. I ended up asking her to redesign my whole website because I really liked her work. She has been efficient, flexible and professional. Would definitely recommend her and I will definitely use her services again! :)

...
---
wprojectfm
---
13 июл. 2023 г.
---
Смотреть проект
I would like to express my immense gratitude to Karina for her work on our landing pages. She has demonstrated high professionalism, dedication to her work, and an amazing attention to detail. Karina has shown exceptional communication skills, always being available for project discussions and ready to address all of our questions and requests. Her politeness and friendliness have created a very pleasant working atmosphere.

...
---
Elcashmere
---
16 июн. 2023 г.
---
Смотреть проект
I asked Karina to rate my site and give recommendations with upgrading it. Karina replied immediately, gave useful advices and offered help. I agreed instantly. The work was done very fast, professionally, with understanding the style. I'm very happy with the result. Thanks to Karina!

...
---
George Shishkovsky
---
7 июн. 2023 г.
---
Смотреть проект
I recently had the pleasure of working with Karina, a website designer from Ukraine on my Wix site, and I have to say that I am blown away by her talent and work ethic. Despite being in a war-torn country and sometimes with no electricity, Karina was able to deliver quick and amazing results for my website project. From the very beginning, it was clear that this designer was a true professional. She has fantastic communication skills and was always available to answer any questions or concerns that I had. Her positive attitude and friendly demeanour made the entire process a joy to work through. One of the things that really impressed me about Karina was the command of the English language. Despite English not being her first language, she was able to communicate with me flawlessly. Overall, I would highly recommend Karina and would definitely use her again.

...
---
koropetskiy97
---
30 мая 2023 г.
---
Смотреть проект
great work, always in touch, which is especially important!

...
---
Ievgen Glushko
---
23 мая 2023 г.
---
Смотреть проект
Я просто в восторге от работы, которую выполнила Карина Strange по созданию моего веб-сайта. Если бы можно было поставить оценку 10, я бы поставил 20! Карина проявила невероятный профессионализм и творческий подход во всем процессе. Ее умение слушать и понимать мои потребности было впечатляющим. Она умело перенесла мои идеи на сайт, создавая прекрасный дизайн и функциональность, которые я даже не мог себе представить. Вся работа была выполнена в срок и с высочайшим качеством. Карина также была очень отзывчива на мои запросы и предложения, всегда готова была внести необходимые изменения. Я могу рекомендовать Карину Strange достаточно высоко. Если вам нужен профессиональный и креативный веб-сайт, она - идеальный выбор. Я уверен, что ее работа поможет привлечь новых клиентов и укрепить мою онлайн-присутствие. Спасибо, Карина, за ваше выдающееся мастерство и преданность своей работе. Я с нетерпением жду сотрудничества с вами в будущем.

...
---
Pieter van Greunen
---
14 мая 2023 г.
Review for Karina's Website Optimization Services: I had the pleasure of working with Karina for the optimization of my website, and I cannot recommend her highly enough. Her expertise, attention to detail, and dedication to delivering exceptional results truly exceeded my expectations. Karina's work on my website was outstanding. She optimized it for desktop, tablet, and mobile devices, ensuring a seamless and responsive user experience across all screen sizes. She fixed various issues and made sure that all elements were perfectly placed, avoiding any overlapping. Her meticulousness even extended to adjusting the focal points of the images, guaranteeing that my products would be showcased effectively, regardless of the device used to access the site. Additionally, Karina went above and beyond by suggesting improvements beyond the initial scope. She noticed a section on the home page that could benefit from enhanced visual separation, and she promptly made the necessary changes, resulting in a more visually appealing design. Communication with Karina was effortless and professional throughout the entire process. She listened attentively to my concerns and promptly addressed them. Karina's responsiveness and willingness to accommodate my specific needs were commendable, and it made the collaboration smooth and enjoyable. Not only did Karina complete the website optimization to my satisfaction, but she also provided valuable insights and guidance regarding search engine optimization (SEO). She ensured that the website adhered to SEO best practices, and even incorporated a mini sitemap in the footer, aiding in indexing and improving visibility. Karina's work truly made a positive impact on my online presence and user experience. I am thrilled with the results and grateful for her expertise and dedication. I wholeheartedly recommend Karina for any website optimization project. Her exceptional skills, attention to detail, and commitment to client satisfaction set her apart in the industry. Thank you, Karina, for your outstanding work and exceptional service. I am confident that your future clients will benefit greatly from your expertise.

...
---
steven moore
---
26 апр. 2023 г.
---
Смотреть проект
Excellent work! the website looks much better now and the blank spaces are now removed. Thank you Katrina Steven Reggit team

...
---
Callum Mackinnon
---
12 апр. 2023 г.
---
Смотреть проект
Absolutely amazing experience with Karina. I highly reccomend using her web design services. She helps with every step. Very professional and super patient with all our needs. I hope to work with her again soon with other projects. Do not think twice, wonderful lady. Thank you again for our amazing site! If you'd like to check out her work, please feel free to visit our site: www.dostykwest.com

...
---
Heidi Mendoza
---
11 апр. 2023 г.
---
Смотреть проект
I had a wonderful experience with Karina and will be using her services in the future. She helped me with my website and did a great job. She understood my requests and delivered my vision exactly. Communication was easy and her response time promptly. Task was done faster than I expected. Her fees are also great. I highly recommend Karina

...
---
charlotteeriksson
---
3 апр. 2023 г.
---
Смотреть проект
I'm so happy with Karina's work and professionalism! Couldn't be happier with the quick turnaround, communication and result.

...